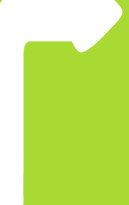 CTS Thermfresh Info
CTS Thermfresh
is the world leader in establishing the effect of ultra high humidities on weight loss and extended shelf life. It involves a new approach of seeling a total customized solution to a customer's problem.

Through its research over more than a decade,

CTS

Thermfresh

has achieved astounding gains in storage life and reductions in weight loss. Its approach is uncompromising.



CTS Thermfresh

systems are the most innovative and effective approach to ultra high humidity fast cooling and storage of fresh produce.

Every one of its cooling systems is custom designed and built to each application. Design takes into account such factors as produce type, whether stored packed or unpacked, the physical characteristics of the storage area and climatic conditions.



CTS Thermfresh

systems can be designed to suit almost all types of produce, every size of operation and a wide variety of cooling, ripening and storage needs.

All units are designed around a unique patented heat exchange unit which makes them ultra efficient in the quick cooling and storage of:

Vegetables
Floral
Fruit
Meat
Tropical fruits have especially benefited from

CTS

Thermfresh

systems. Each system is engineered to meet the individual requirements of each project:

Pressure Cooling
Pressure Cooling and Storage Combined
Storage for Short Term or Long Term
CTS Thermfresh
air handlers are specifically designed to achieve and maintain the ultra high humidity environments that enable superior storage and ripening of produce, without the problem of free moisture being formed.

The key benefit of

CTS

Thermfresh

systems over other systems includes:
Precise Control
Outstanding Operating Efficiency
Superior Quality
Flexibility of Operation
Cost Savings (on reduced weight loss, extended post harvest life and siimplicity of storage)
Contact

CTS

Thermfresh

now for a customized solution of your vegetable/fruit storage needs.